APEX SPINE
Advantage through specialization
intervertebral disc prosthesis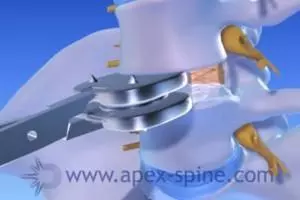 Almost 150 implantations performed annually
Thanks to progress in implant development, modern intervertebral disc prostheses are now optimally tailored to the special anatomical and functional conditions of the cervical spine and therefore allow natural movement sequences, whereby the cervical spine remains completely mobile.
In addition, they have dampening properties similar to those found in healthy intervertebral discs...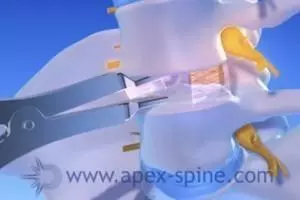 Intervertebral disc degeneration can cause severe, changeable, periodic back pain (with or without leg pain), which can affect daily life to a greater or lesser extent.
Many patients with degenerative spinal disease have previously had multiple disc herniations. The degeneration is usually not visible on an X-ray image, but an MRI image clearly shows the degenerative structures.
Fast and reliable initial assessment of your complaints using the online form
Fast and reliable initial assessment of your complaints using the online form