APEX SPINE
Advantage through specialization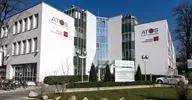 Our APEX SPINE CENTER is located in cooperation with our partners in the ATOS Clinic in Munich.
Top medicine with top service – the two ATOS clinics in Heidelberg and Munich have made an excellent name for themselves with this concept.
At the ATOS Clinic in Munich, excellent physicians in the 15 specialist practices offer you comprehensive and interdisciplinary services for all your health concerns, both inpatient and outpatient. Whether it's the shoulder, the hip or the knee, whether it's about the spine or general medical questions - all doctors are highly specialized in their field and therefore also have a great deal of experience. This in turn gives our patients maximum security.
With us, the level of medical performance goes hand in hand with maximum comfort. After all, feeling good is important to recovery. The attentive nursing and service staff contributes just as much to this as the beautifully and comfortably furnished rooms. You shouldn't feel like you're in a clinic. Instead, you will find the pleasant and comfortable ambience of a first-class hotel with us.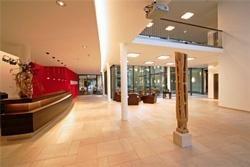 The modern house has 9 operating rooms, a radiology department including CT and MRT and an intensive care unit. A surgical, anesthesiological and internal medicine department ensure optimal medical care around the clock.
In autumn 2011, 2 additional state-of-the-art operating theaters were completed.
Of course, there are daily rounds by the ward and senior physicians.
For an inpatient stay, our private patients and/or self-paying patients have a homely ambience with hotel character at their disposal in the Residence.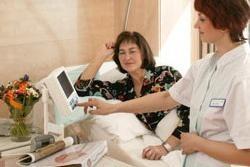 Since 2008 we have been working together with the teaching hospital of the Technical University of Munich, the Klinikum Erding.
The clinic has a surgical, internal medicine and anesthesiological department, a new computer tomograph and an intensive care unit.
In this way, our patients from the Oberland can be treated optimally and close to home.
Fast and reliable initial assessment of your complaints using the online form
Fast and reliable initial assessment of your complaints using the online form