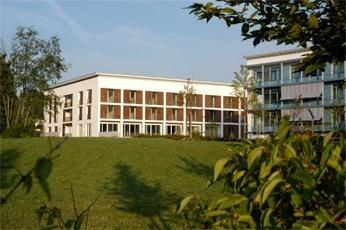 The modern building comes with 9 operating theatres, a radiology department with CT and MRI diagnostics as well as an intensive care unit.
There is a 24/7 care in the surgery, anesthesia and internal medicine units.
Ward and senior physicians will look after you during their daily visits.
Our patients will be generally accommodated in a triple room. The bright and friendly rooms are all equipped with shower, toilet, television and radio. On request an accommodation in a double or a single room in the Residence is also mostly possible.
The Residence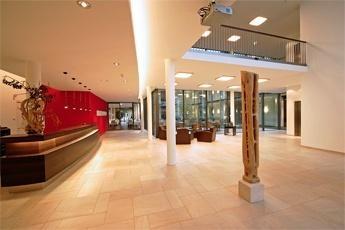 The Residence, the name given to the clinic's guest house which opened in 2004, is a fascinating building due to its modern and brightly-lit architecture. The warm and elegant colors inside let the guests immediately feel at home while at the same time enjoying the comfortable accommodation of a four-star hotel. The open spaces and flower beds of the clinic's park are ideal for walks, and guests can both relax and recuperate in the wellness area.
The rooms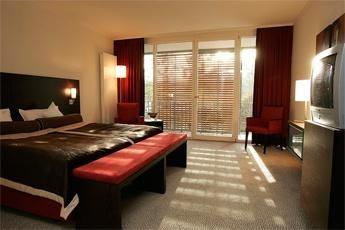 The forty five rooms and three suites feature stylish and elegant decoration in warm shades of brown and red and include a high degree of comfort. On hot summer days the well-shaded balconies overlooking the clinic's park become pleasant loggias and are the ideal place for relaxation.