The best app for back pain!
Imagine life without a stiff and aching back. Getting up in the morning without back pain, sitting for longer without back pain, driving a car without back pain. And that's not all. You feel strong and full of energy!
We have good news for you: Back pain can almost always be cured. The exercises in this app will help you. Are you ready for the next step?
Easy and fast to success
Leave your doubts and fears behind and embark on the road to recovery! The back pain app has now been used in practice for 3 successful years. With our exercises you will be able to achieve success after a very short time - up to and including a life without back pain!
The exercises are carefully put together. With the help of the professional exercise program, you will improve mobility as well as muscle function and stability of your back. In addition to the pain relief, your back will become stronger and more stable. The back pain app can also help you with conditions such as sciatica, osteoarthritis and lower back pain.
The back pain app offers you:
Direct access to the exercises for a healthy back
Effective exercises including professional audio coaching for quick results
Illustrative videos for a correct execution of the exercises
Yes, I'll start right away!
https://www.audiofysio.de/starten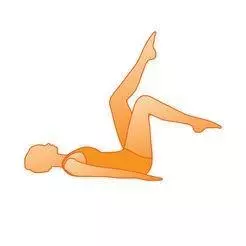 Downloads:
Example images from the app: