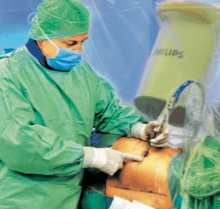 With a new surgical technique the agonizing disease can be cured within two days. And not even full anesthesia is required.
Nicole Ehrenschneider was completely amazed after the intervention: "Only a few hours after the surgery - when anesthesia was over - my pain had gone. What surprised me also: I had to stay in the clinic for two days only and could go home by car by myself."
Read the full article from Freizeit Spaß (in German).