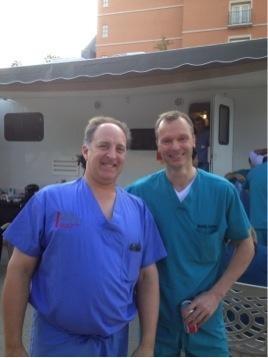 Together with American spine surgeons Christan Schulz was invited as an instructor for kyphoplasty techniques to the NASS conference 2012. This conference is the annual congress of the North American Spine Society and is the world's biggest spine conference. Spine surgeons could learn kyphoplasty techniques or deepen their existing knowledge with the aid of the instructors.
Kyphoplasty is an intervention where fractured and compressed osteoporotic vertebral bodies - which can lead to unbearable back pain - are minimally invasively reerected with a balloon and then fixed with cement.
The Apex Spine Center provides more than ten years of experience with this technique and has actively participated in its further development.